House is a Feeling's Anti-Dance Top 10 of 2005
Don't believe the hype!
Kelley Polar - Love Songs for the Hanging Garden
It's indie rock! So were the Junior Boys! You've been duped! We helped do the duping! Next you'll be trying to sell us on Of Montreal's inherent funk! Hoisted by our own petard!
0=0 – "Soul Hunter Testifies"
Drum & bass cats love to talk this one up to show off what tuff guys they are. (We know we do.) C'mon on tho…this is free jazz. Try dancing to it in front of a mirror and tell me if you haven't just woken up in homeroom with no pants on.
Mr. Oizo - Moustache (Half a Scissor)
Pretty excited about this one at first. DUPED. This is
IDM
. Wah wah, baby wants his bottle!
Ricardo Villalobos
Poor Ricardo. Someone should call the boy's mother. He's in a bad way. At least buy him a cup of coffee and bus fare home. Hello? Ricardo? Hello? *snaps fingers*
Jackson & His Computer Band - Smash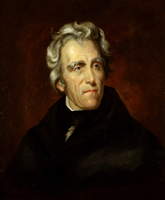 See Mr. Oizo. The French! We shouldn't have trusted them with nuclear weapons, either.
Grime
Which isn't the only reason it's terrible, but it's a big one. Mine eyes have seen the glory, etc etc.
Richie Hawtin's hair
Actually, we fear this is very dance.
Dubstep
A blindfolded horse with two asparagus stalks in his teeth would be funkier than this shit.
Punk-funk/Death Disco/Douche Dance
Stop!!
Breakcore
Back in my day we called it drill and bass and rightfully disdained it! Slipping standards are tearing our society apart.
This post brought to you by